Selecting and viewing SWAT CAM Images
Now that you have selected your desired background layer, now you must choose the operation date you want to see images for.
Under the MAPS tab, you will see options to select your Year/Date. Simply select the date for the operation you wish to see images for and you will see black squares appearing on the map.
To view an individual image, select one of the black squares and it will bring up the image.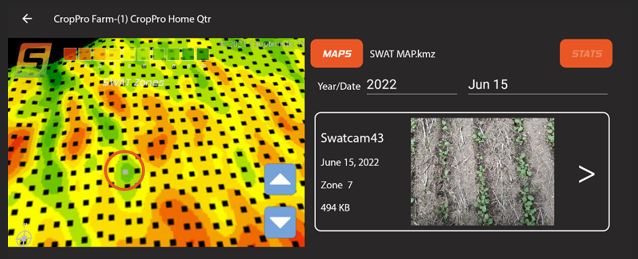 These squares represent individual SWAT CAM Images. Click on a square to view the corresponding image. The selected square will turn grey on the map for easy reference.
Now that you have your image up, you can zoom in on the image, View Statistics about that image (including plant stand counts if applicable) and use the Crop and Weeds Mask layers.