Selecting your background map layer
To change the background map in the view window, select Maps in the bottom left corner of the window.
For background maps you can select any map layer in your File Sync directory. Including elevation, drainage, prescription, and SWAT MAPS, etc.
With SWAT CAM, you can also choose from SWAT CAM MAP Layers that are generated using SWAT CAM Images
In this example we have selected the SWAT MAP.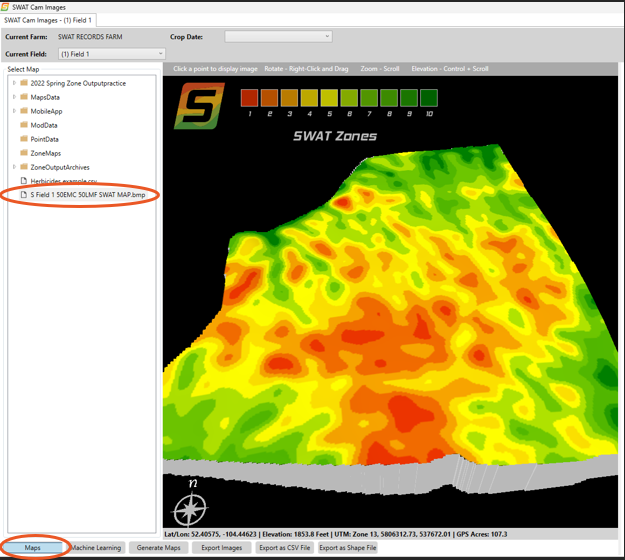 You can manipulate this map much like you would in the 3D map viewer. The controls are displayed along the top of the map window.
Next Step:
Viewing SWAT CAM MAP Layers